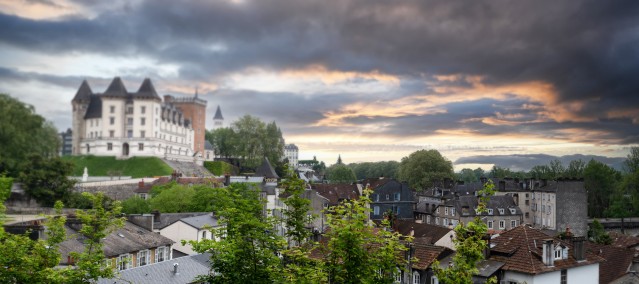 Social Responsibility
The University of Pau and the Pays de l'Adour (UPPA) has succeeded in perpetuating its I-SITE "Solutions for Energy and the Environment" label in 2022, confirming the efficiency of its transformation to achieve the objectives of a "target university" whose scientific identity is in line with energy, environmental and social transitions.
The excellence of our specialized and interdisciplinary research, the intensity of the partnership with the region's economic and cultural stakeholders, the attractiveness of an educational offer adapted to all audiences, and the international influence of the institution are the hallmarks of the university's strategy.
These areas of development, and participation in European alliance "UNITA - Universitas Montium", also constitute the framework for the deployment of a "sustainable development and social responsibility" (DD&RS) policy within UPPA, organized into 3 major orientations carried out by the entire university community:
Orientation #1: Ensuring the well-being and quality of life of users by making students actors in campus life, by conducting active policies of inclusion, equal opportunities, professional equality, and by applying the best international standards in human resources management.
Orientation #2: Reducing our environmental footprint by adopting a virtuous policy in terms of mobility, resource management including energy, improving the environmental quality of our real estate assets, and by making staff and students aware of their own environmental impact.
Orientation #3: Responding to the social challenges of transitions by conducting a socially responsible and open research that goes beyond traditional disciplinary boundaries in order to provide sustainable, innovative solutions which enlighten and involve citizens, and by building curricula that acculturate students to energy and social transitions.
UPPA relies on the DD&RS French reference system to improve its practices and will soon be a candidate for the DD&RS label.