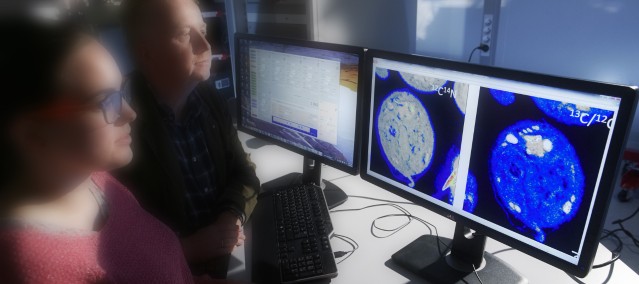 Energy and Environment Solutions
E2S
Page first published on 09/25/2017
The I-SITE E2S UPPA, university excellence recognized by the French government
The national label of excellence "I-SITE," which stands for "Science, Innovation, Territories, and Economy Initiative," is an action of the government's program of "Investments for the Future" intended for universities.
The selected projects benefit from financial resources allowing them to:
implement a long-term policy of excellence,
develop interactions with their industrial environment,
attract internationally renowned research teams.
The University of Pau and the Pays de l'Adour (UPPA) is one of 9 French universities to have received this label of excellence for its E2S project, "Solutions for Energy and the Environment." It is the only one in the South-West of France.
On March 10, 2022, French Prime Minister Jean Castex announced its definitive labeling, after a 4-year probationary period and at the end of a highly competitive selection process managed by the National Research Agency.
The University of Pau and the Pays de l'Adour is now officially one of the 17 French universities of excellence (IDEX and I-SITE).
What is E2S UPPA ?
E2S UPPA relies on a high-level research consortium UPPA-INRAe-INRIA-CNRS in order to, alongside other activities, support the energy and environmental transition of local companies and authorities.
Our research teams are involved in issues related to energy and the environment, and more specifically to geo-resources, aquatic environments, biodiversity and territories. The aim is to remove identified scientific barriers (CO2 storage, biogas production, batteries of the future, wave-related risks, etc.).
Scientists, sociologists and jurists are also striving to increase the international attractiveness of UPPA by participating in cutting-edge training and research projects with renowned institutions (Stanford, Berkeley, MIT, etc.) through chairs of excellence; improving education, research and innovation programs; teaching in English master's degrees and doctoral programs in the E2S field.
Video Presention of E2S UPPA
---
Discover the E2S UPPA website for partner companies and authorities

---
E2S UPPA Key Figures | 2021
1000 researchers working on energy and the environment
85 students financially supported through the Talents' Academy
40 contestants in the E2S UPPA Student Challenge
31 thesis grants
30 research chairs | 6 international chairs
More than 30 partner companies | 5 public institutions | 8 local authorities
100 student entrepreneurs | 8 company creations in 2020
20 technical platforms (UPPA Tech)
13 patents filed
8 joint laboratories | 2 international laboratories
14 masters degrees linked to Energy and the Environment | 90% of master's degrees taught in English
---
Read the 2021 Booklet of Research Chairs
---
This program is supported by the French National Research Agency as part of the Investment Program "France 2030" (ANR-16-IDEX-0002)