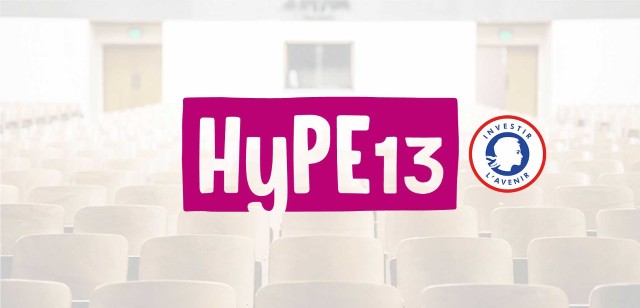 Project HyPE-13
HYbridizing and Sharing Lessons
The HyPE-13 project - HYbrider et Partager les Enseignements - carried out by a consortium of 12 French universities, is one of the winners of the call for projects "Hybridization of higher education training" within the framework of the Programme d'Investissement d'Avenir (PIA) of the Agence Nationale de la Recherche (ANR). The University of Pau and the Pays de l'Adour (UPPA) is the coordinating institution.
With a budget of 3 million euros over a period of 24 months, the HyPE-13 project, which began on 1 November 2020, aims to help teachers and students succeed with new learning methods that encourage the hybridisation of training. Faced with the unprecedented health situation that we are experiencing, this project offers the opportunity to build a collective that is committed to a collaborative approach to construction and sharing for the benefit of those involved in the educational relationship.
Two objectives
To remove the obstacles preventing the sharing and reuse of existing resources (within and outside the consortium).
To build a common strategy for the development of hybridisation devices with the support of Learning Analytics tools.
Four main axes
Mapping of existing resources
Sharing and reuse of resources.
Training in hybridisation and support for those involved in educational relations.
Support for Learning Analytics
An organisation in four Workpackages
The consortium will produce 19 deliverables ("Q" for Quick wins or more developed "L" for Livrable), grouped into 4 Work Packages (WP), each coordinated by a university - on which the partners have committed to collaborate.
WP1: Remove the obstacles to the sharing and hybridization of training and content - map the existing / coordinated by Université Lumière Lyon 2
Q1: Use external resources (NCU, UNT, FUN, Edtech,...)
Q2: Identification of obstacles to scaling up (copyright, etc.)
L1: Toolbox for pedagogical and technological hybridisation
Q3: Enrolment of students with disabilities (international, fragile, returning to school, etc.) in the consortium's distance learning courses, in connection with the connected campuses
L2: Mapping of the consortium's resources (NCU, resources, skills) and possible uses
L3: Presentation of a prototype of a student follow-up desk for teachers
WP2: Accelerate the training of the actors of the educational relationship / coordinated by University of Limoges
Q4: Raising awareness of hybrid teaching
L4: Prepare for hybrid training (students, teachers and school authorities)
Q5: Opening and attending EC courses
Q6: Webinar on Learning Analytics
L5 : Pedagogical masks
L6: Success with Learning Analytics
WP3: Inter-university Moodle API, Learning Analytics and shared training offer / coordinated by University of Angers
L8: Development of an API to interconnect the 12 Moodle sites of the institutions
Q8: Display the rich and renovated hybrid and distance learning offer
Q9: Feasibility study
L10: Development of a Moodle API for a Learning Analytics tool to be deployed by institutions
WP4: Analysis of pedagogical transformation and new uses, security and compliance / coordinated by Université de Pau et des Pays de l'Adour (UPPA)
L11: Observatory of the pedagogical transformation, publication of reports and scientific publications in open access
Q10: RGPD compliance
L12: Data security and online evaluations with or without face-to-face monitoring
To find out more about the project's news and productions, visit: https://hype13.fr/
The project is based on close collaboration between teachers and staff from the universities in the consortium. If you are interested in any of the topics covered, please contact us.
Contacts