First E2S Projects Launched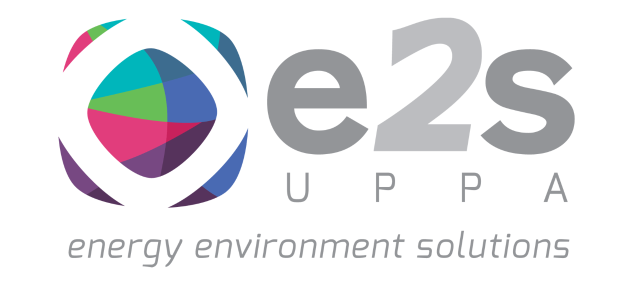 10/9/2017
On February 24, 2017, the E2S UPPA project "Solutions for Energy and the Environment", led by the consortium consisting of the University of Pau and the Pays de l'Adour, Inria and INRA, was labeled by an international jury of initiatives of excellence for French Universities. It is thus among 9 winners of the I-SITE initiative in France.
E2S UPPA is a project that aims to bring together all of the region's players involved in higher education and research around the members of the consortium, around two ambitions: academic excellence and socio-economic and cultural development.
The CEPyA business cluster will accompany the consortium on this trajectory. The main industrial partners associated are Arkema, Euralis, Safran Helicopter Engines, TIGF, Total...
The two themes of Energy and Environment form the basis of the project, which encompasses geo-resources, new issues related to the energy transition, environmental preservation, and remediation strategies. They mobilize all the actors of the consortium specialized in science and technology. In addition, research on the evaluation and acceptability of the proposed solutions as well as on the development of regulations ensures that the project has an interdisciplinary dimension.
Since May 2017, seven calls for projects have been launched, covering research, training and support for outstanding students. They have attracted more than 250 responses, testifying to the international attractiveness of E2S UPPA. The first projects will start this fall. Over the next four years, E2S UPPA will have a budget of more than €80,000,000.
The E2S team will be pleased to welcome you on the 1st floor of the B3 building at the UFR Sciences et techniques of Pau, around :
Gilles Pijaudier-Cabot, E2S executive director,
Isabelle Leroux, in charge of institutional management
Emmanuelle Lemaire, in charge of financial management
Laureline Bricage, bilingual assistant
as well as :
Four research and socio-economic development officers: Jean-Paul Callot, Xavier Arnaud de Sartre, Sandrine Skiba, Corinne Nardin
A partnership officer: Laurent Pecastaing
A training officer: Eliane Sbrugnera
Two people in charge of transversal issues: Anna Chrostowska, human resources, Ernesto Exposito, internationalization
e2s @ univ-pau.fr (e2s @ univ-pau.fr)
Website: https://e2s-uppa.eu