Partners Committee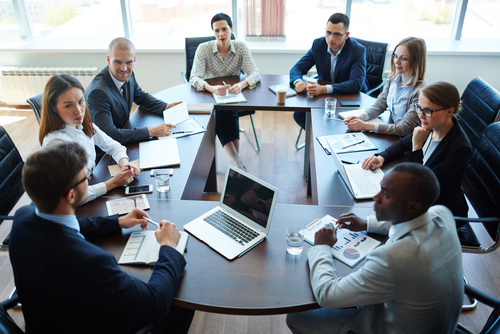 Composition
The Partners Committee (Article 24 of these statutes) is a consultative body which meets at least twice a year and is composed of
representatives of the university's socio-economic partners :

members by right, i.e. companies that have concluded a framework agreement with UPPA ;
members appointed by CEPYA (Club des Entreprises PYrénées Adour) representing private R&D in the region;
representatives of the New Aquitaine Regional Council, the Pau Béarn Pyrénées agglomeration community, the Basque Country agglomeration community;
members appointed by the university president (the Marsan agglomeration community, the instrumental services centre, etc.);

UPPA representatives: the president, the vice-president of the board of directors, the vice-president of research, the vice-president of the training and university life commission, the vice-president in charge of continuing education and apprenticeship, the vice-president of development, the director of the instrumental services centre and the director general of services.
The Executive Director of E2S is invited to the meetings of the Partners Committee.
Mission of the Partners Committee
The mission of the Partners Committee is to promote interaction between science, technology and society, to strengthen links with the socio-economic sector, and to contribute to the policy of cooperation and progress with industrial research and development in the region. Within this framework, it is intended to formulate opinions and proposals which the management of the institution and the statutory councils may use to develop the institution's strategy and policies.
In this respect, the Partners' Committee :
contributes to the definition of priorities in the framework of continuing education, throughout life, by specifying the needs of the socio-economic world;
participates in the reflection on emerging research areas in order to anticipate long-term industrial needs in the field of technology and people's skills;
contributes to the definition of priorities in the framework of common research themes and the use of the site's instrumental services centre (UPPA Tech);
promotes, within the framework of the international policy, projects of concomitant interest for the university and the companies: search for talents, exchange of posts between the partners, services offered by the Welcome Office, joint actions, etc.
First Partners Committee
The first Partners' Committee was held on Friday 16 February 2018 in the presence of representatives of partner companies and competitiveness clusters as well as local authorities.